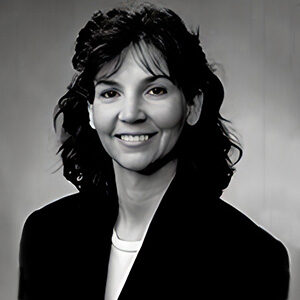 Sandra M. Williams was born and raised in Shreveport. She attended LSU and LSU Shreveport, where she earned a Bachelor of Science degree in Business Administration in 1985. Ms. Williams passed the CPA exam and worked as an accountant for several years prior to enrolling in law school.
In 1992, Ms. Williams earned a law degree from Southern Methodist University (SMU) Dedman School of Law in Dallas, Texas. During law school, Ms. Williams represented clients in disputes with the IRS through the SMU School of Law Federal Taxpayers Clinic. She served as Chief Counsel of the tax clinic in her final year of law school. She also represented criminal clients in Dallas County Court through the SMU School of Law Criminal Clinic. During law school, Ms. Williams was employed as a summer legal intern with the United States Securities and Exchange Commission at the district office in Fort Worth, Texas.
After law school, Ms. Williams was employed as an associate attorney with the Harrell-Wiltshire firm in Pensacola, Florida, representing clients in commercial litigation cases. After returning to Shreveport, Ms. Williams worked as a staff attorney for the Louisiana Second Circuit Court of Appeal. In 1996, she joined the law firm started by David S. Williams in 1994. Ms. Williams represents clients in personal injury and nursing home negligence cases, criminal appeals and post conviction relief.